My father received these humorous fake orders when he was discharged from the army in 1945, the end of the war.
I found this document while doing some decluttering in my home office yesterday. The paper is brown with age and fragile to the touch. It's apparently typed and mimeographed.
The document is written in the style of a military memo, instructing the men how to behave when they get back home to civilian life.
In America there are a remarkable number of beautiful girls. These young ladies have not been liberated and many are gainfully employed as stenographers, sales girls, beauty specialists, and welders. Contrary to current practices, they should not be approached with, "How much?" A proper greeting is, "Isn't it a lovely day!" or "Have you ever been to Chicago?" Then ask, "How much?"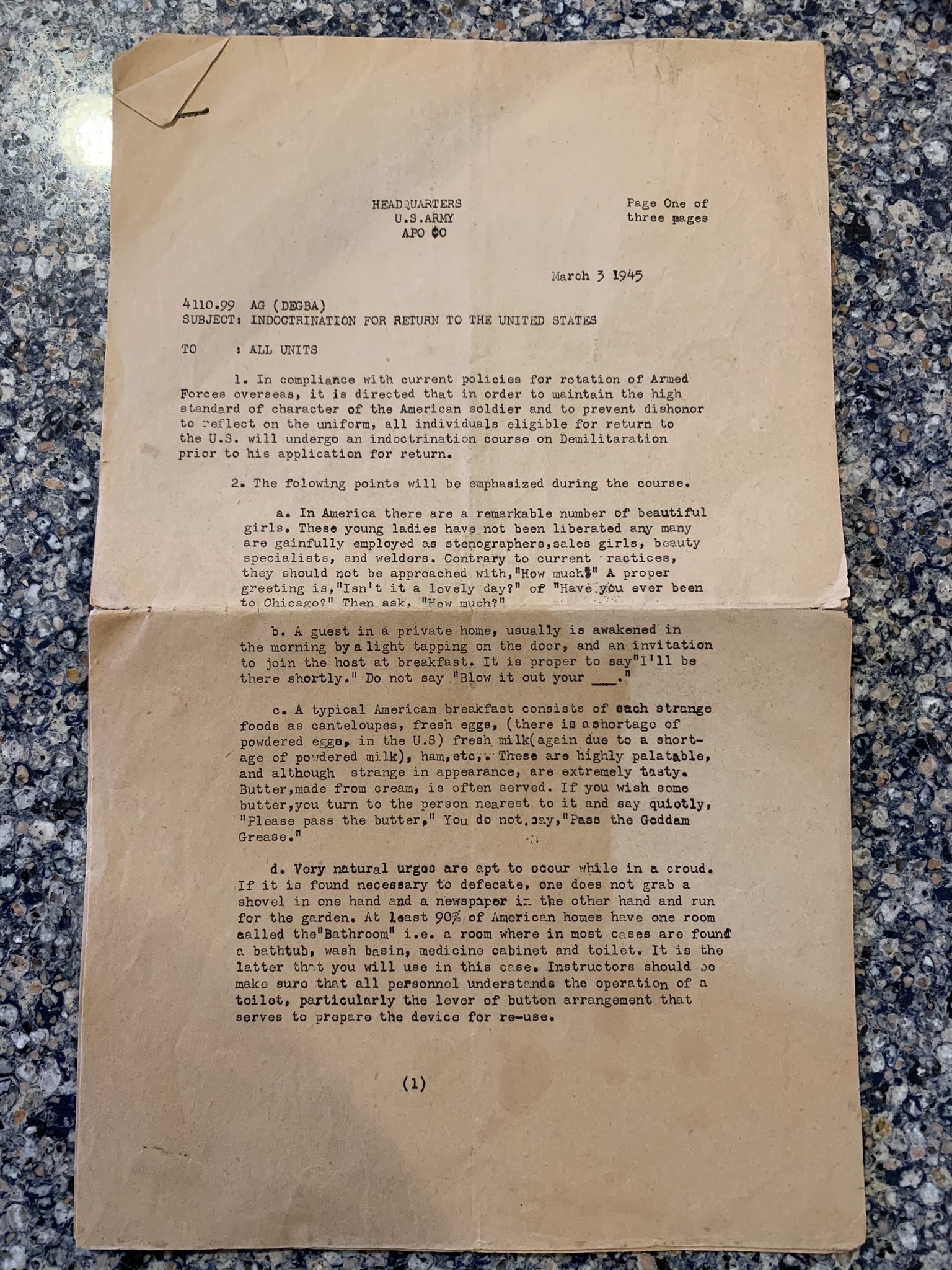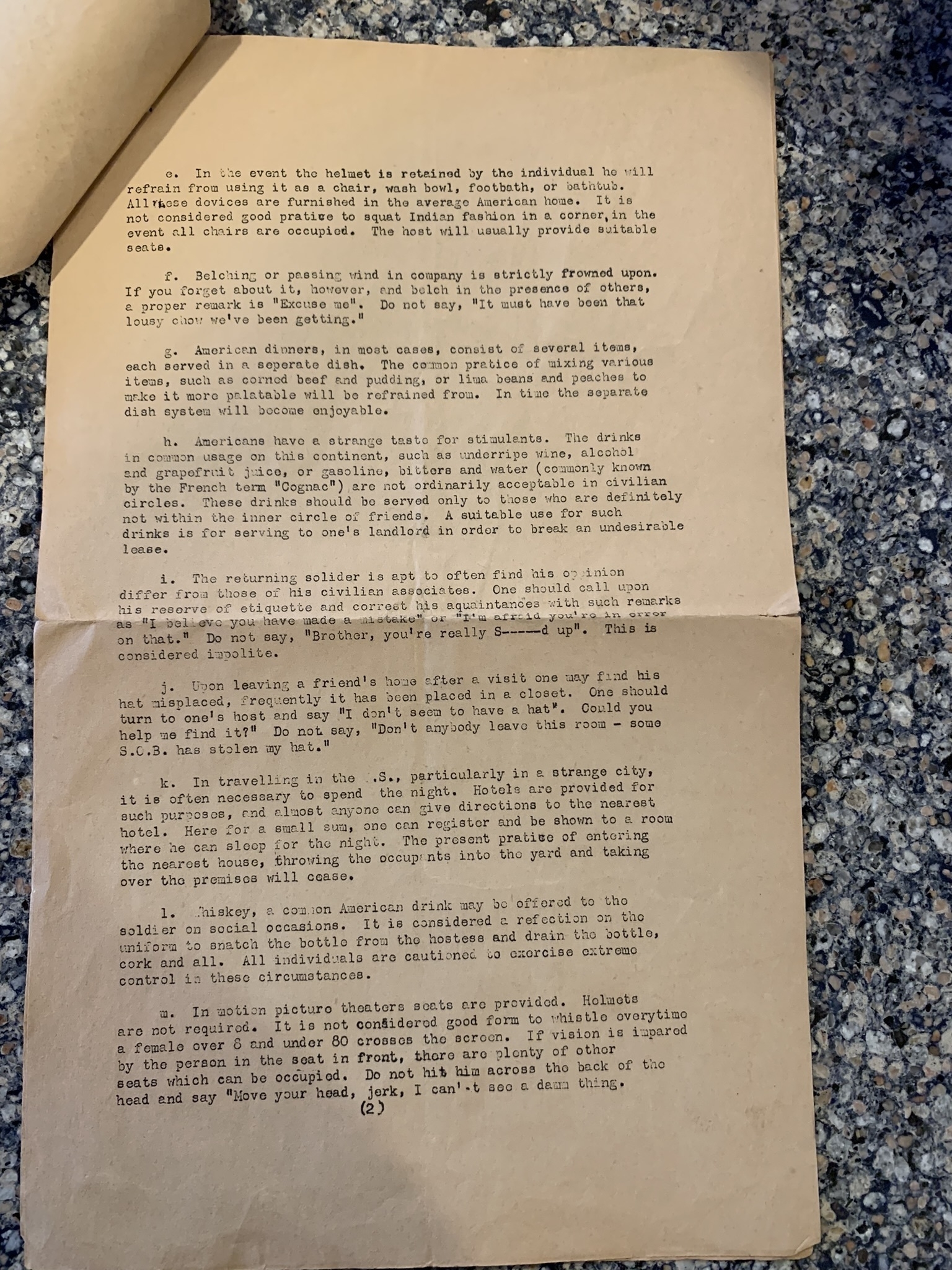 My father served in Burma, which is now Myanmar. I think he also did some time in Taiwan. When he was discharged, he was 21 years old. I think he served several years. A kid from Brooklyn. My father's native habitat was the New York suburbs; I cannot imagine him in tropical Asia.
I found this document when I was a teenager in the 1970s, investigating the garage of our house on Long Island. I found it again while going through my Dad's papers after he passed in 2004. After that, the document disappeared into the clutter of my home office for nearly 20 years until I was decluttering this week, and the papers turned up again.